Hotel ILUNION Bel Art Offers
Stay at our 4-star hotel in Barcelona city centre, ILUNION Bel Art, the ideal place to combine leisure and culture in Barcelona, with all the conveniences. Our stunning 4-star hotel in Barcelona is in an unbeatable location in the city centre, surrounded by the leading modern monuments, with a polished, trendy design: areas with interesting furnishings and fresh touches of colour to inspire visitors.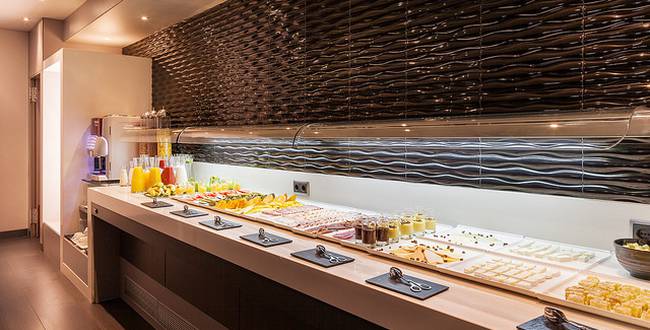 OFFERS 4 STAR HOTEL IN BARCELONA
Remember that you can book at the best price! With the exclusive offers of ILUNION Bel Art and the stay packages, there is no excuse not to enjoy your well-earned getaway in Barcelona to the full for very little. It's very easy: Choose the date for your next trip, select the room type best suited to your needs and the number of guests. Our search engine will show the best available price online. Just book, and that's it! Payment is made at the hotel Wait no longer to enjoy everything this city has to offer. The avant-garde city of Barcelona awaits!